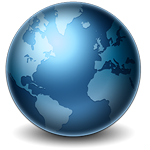 Alisha Infotech is a reliable Website Designing company providing reliable web hosting, professional website designing and solution to all kind of Printings. Which includes Brocheure, Business / Wedding Cards Pamplets etc..

We offer professional web hosting solutions like Linux hosting, Email Hosting, Reseller Hosting and Domain Name Registration with fast reliable connectivity and control panels backed by quality customer support. Our web designing team provides customer-oriented, low cost portal development, ecommerce solutions and Offshore Web Development Services. With several years of experience, wide spectrum of services, expanding professional team and a large satisfied client-base Worldwide.
we ask all of our prospective web design clients, because we know that when you're searching for a website design firm, either online or in print, what you ask for is not always what you receive.
Whether you are looking for business, political,  personal, oscommerce, church, real-estate, dating or a  medical website, you are in the right place. Contact us for a free quote now.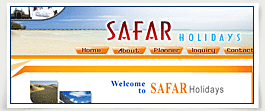 An Surat based company for Tours, Holiday Packages and many more...
MatiyaPatidarworldwide.com is an Patel Community website is an family tree web of members through out world.......